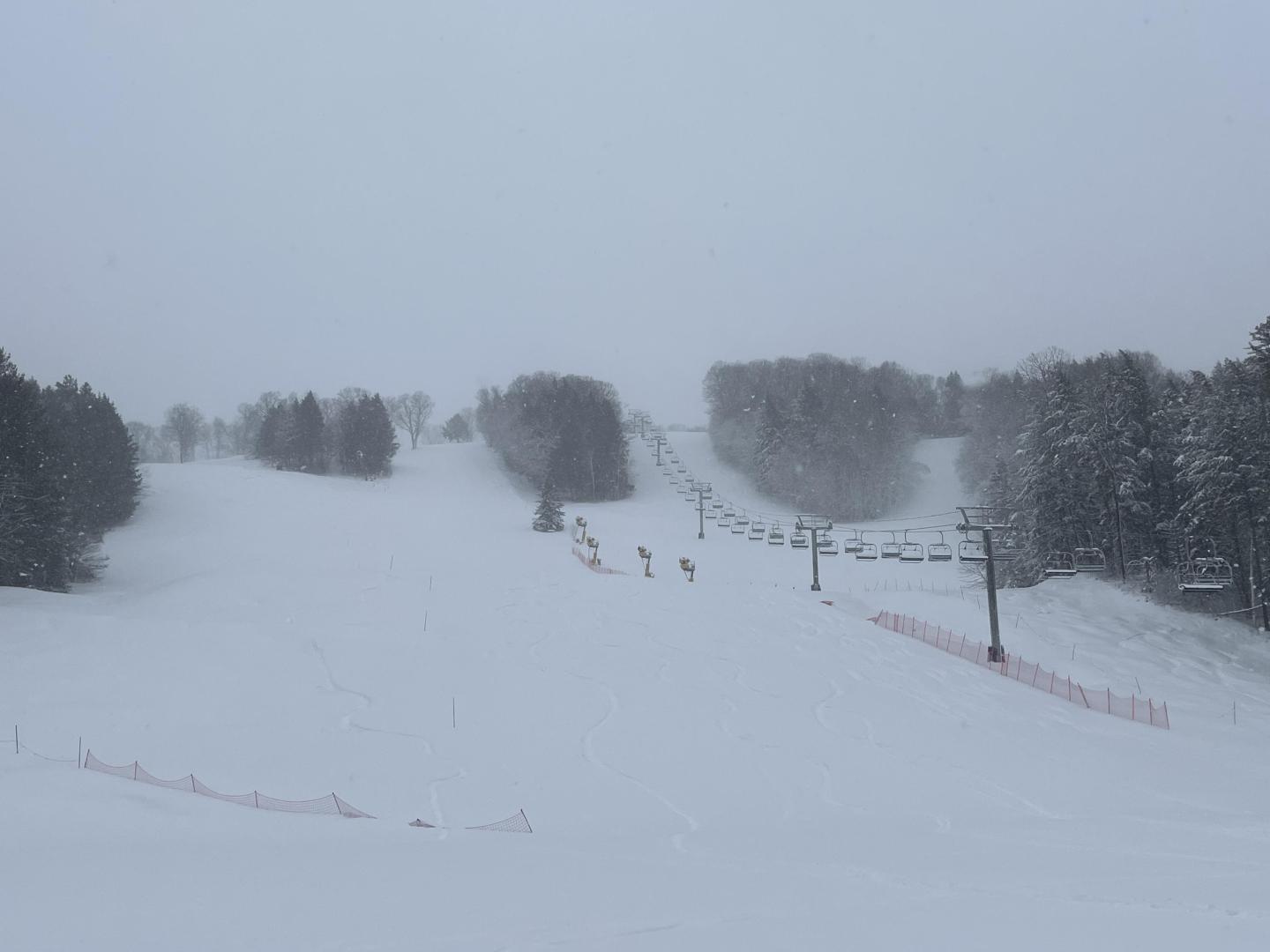 3/18/23 - 5:00PM
Due to weather and operational concerns, we will be closed tomorrow, Sunday, March 19th. We feel it is in the best interest for our ski and ride community, and staff, to suspend operations. Please note we will be closed due to weather as well on Friday, March 24th.We will re-open for our final day of public operations next Saturday, March 25th. We look forward to welcoming our Passholders on Sunday, March 26th, for Appreciation Day. Thank you for your patience. 
SKI SCHOOL: Ski and Ride lessons are filling up quickly. We strongly recommend scheduling lessons in advance by calling 802-457-6663.
HOURS OF OPERATION: 
Saturday 3/25, 9am-4pm
Passholder Appreciation: Sunday 3/26, 10am-3pm Season Passholders Only
UPHILL TRAVEL: 
All uphill travelers must purchase an Uphill Travel Season Pass. This $59 pass allows you access to our uphill travel routes and trails all season, (uphill access is included with the purchase of a Saskadena Six Season Pass).
Uphill travel will be permitted on both operating and non-operating days, provided there is continued respectful and safe coexistence with our mountain ops teams. All uphill travelers are required to follow resort rules, including best practices.
CLICK HERE to access our uphill travel guide and best practices.  
Lifts
Chair 1
Chair 2
Snow Day
Trails
Easy
Easy Mile
Groomed
Easy
Milky Way
Groomed
Easy
Pearson's Path
Groomed
Intermediate
Back Door
Intermediate
Bee Line
Groomed
Intermediate
Bourdon's Bowl
Intermediate
Bunny's Boulevard
Groomed
Intermediate
Chimney
Groomed
Intermediate
Double Dip
ON HOLD
Intermediate
Gully
ON HOLD
Intermediate
Lasky Lot
Groomed
Intermediate
Perley's Peril
Intermediate
Skyline
Groomed
Intermediate
Standard
ON HOLD
Intermediate
The Chute
ON HOLD
Advanced
Crystal
ON HOLD
Advanced
Jug Handle
ON HOLD
Advanced
Mid Face
Groomed
Advanced
Pomfret Plunge
ON HOLD
Advanced
Showoff
ON HOLD
Advanced
The Face
ON HOLD
Expert
Back Scratcher
ON HOLD
Expert
Glades
ON HOLD
Expert
Porcupine
ON HOLD
Expert
Reeves Run
ON HOLD