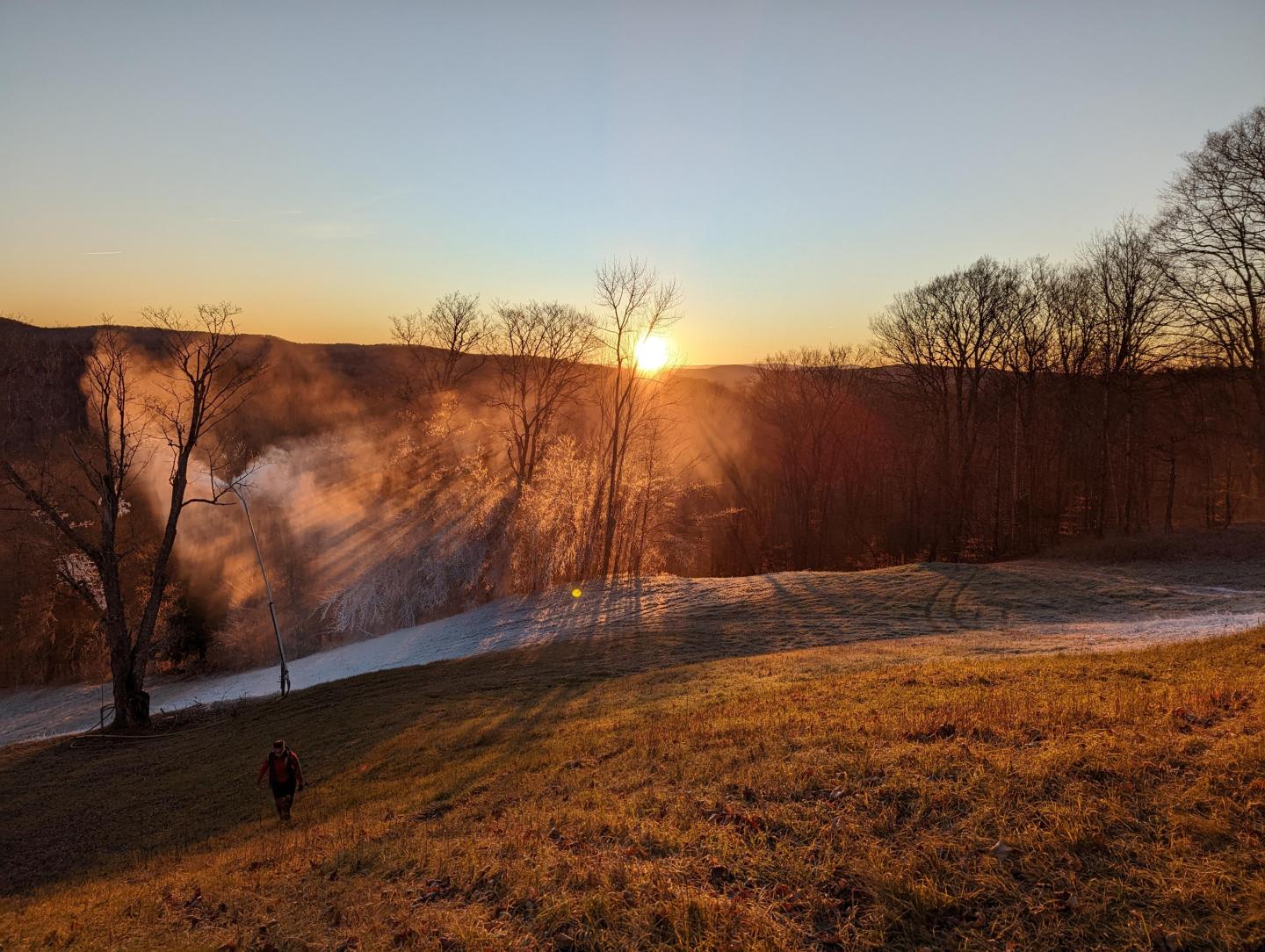 11/9/22: We had a gorgeous night and sunrise for our first snowmaking run of the season!
The machines are running well and our snowmaking team is pumped for the winter ahead. Project "new roof for the lodge" is underway and the office team is in a flurry of printing passes! Think cold temps and we'll be out here preparing for opening day!
Anticipated 2022-23 Opening Day: Wednesday, December 14
Weather Permitting
During the Ski & Ride Season, our lifts spin Wednesday-Sunday and daily during Holiday Periods.
Lifts
Chair 1
Quad Chair
Chair 2
Double Chair
Snow Day
Surface Lift
Trails
Easy
Easy Mile
Easy
Milky Way
Progression Terrain Park
Easy
Pearson's Path
Intermediate
Back Door
Intermediate
Bee Line
Intermediate
Bourdon's Bowl
Intermediate
Bunny's Boulevard
Intermediate
Chimney
Intermediate
Double Dip
Intermediate
Gully
Intermediate
Lasky Lot
Intermediate
Perley's Peril
Intermediate
Skyline
Intermediate
Standard
Intermediate
The Chute
Advanced
Crystal
Advanced
Jug Handle
Advanced
Mid Face
Advanced
Pomfret Plunge
Advanced
Showoff
Advanced
The Face
Expert
Back Scratcher
Expert
Glades
Expert
Porcupine
Expert
Reeves Run