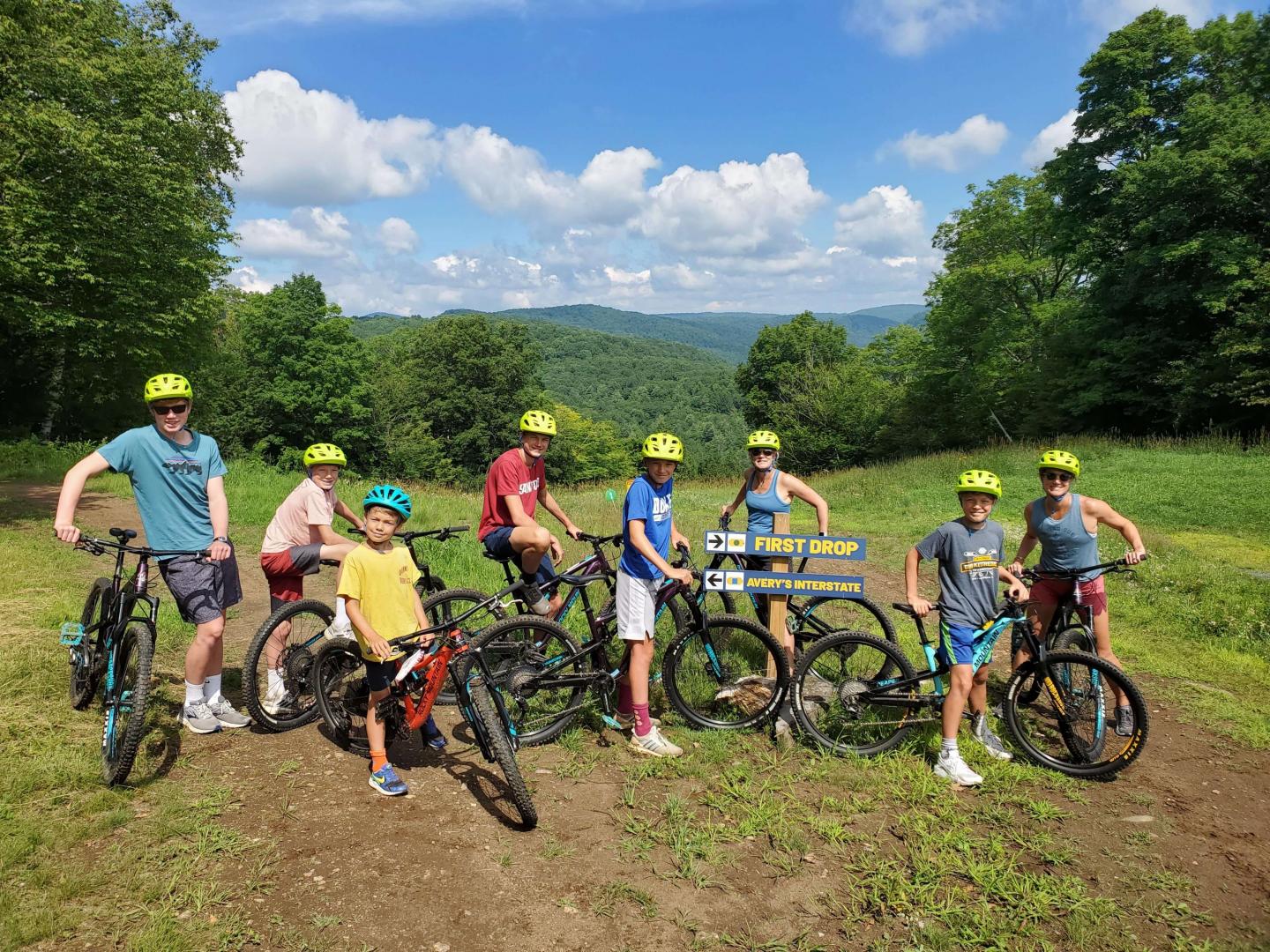 The mountain is closed to the public until we open for the 23/24 winter season. Please no biking or hiking.
We are proud to partner with VMBA (Vermont Mountain Bike Association) and specifically our local chapter WAMBA (Woodstock Area Mountain Bike Association). The local availability of world-class riding includes vast networks at Saskadena Six, Mount Peg, and the Aqueduct trails which are free to the riding public. We encourage you to explore membership or donations and help support the grassroots, non-profit organization that builds, maintains, and promotes these amazing places to recreate. 
We offer mountain bike rentals at the Activity Center, housed adjacent to the Woodstock Inn.
All our trails are accessible by pedal power only and free to use. Please respect other users and adhere to all posted policies. Trails open June 1 - October 31.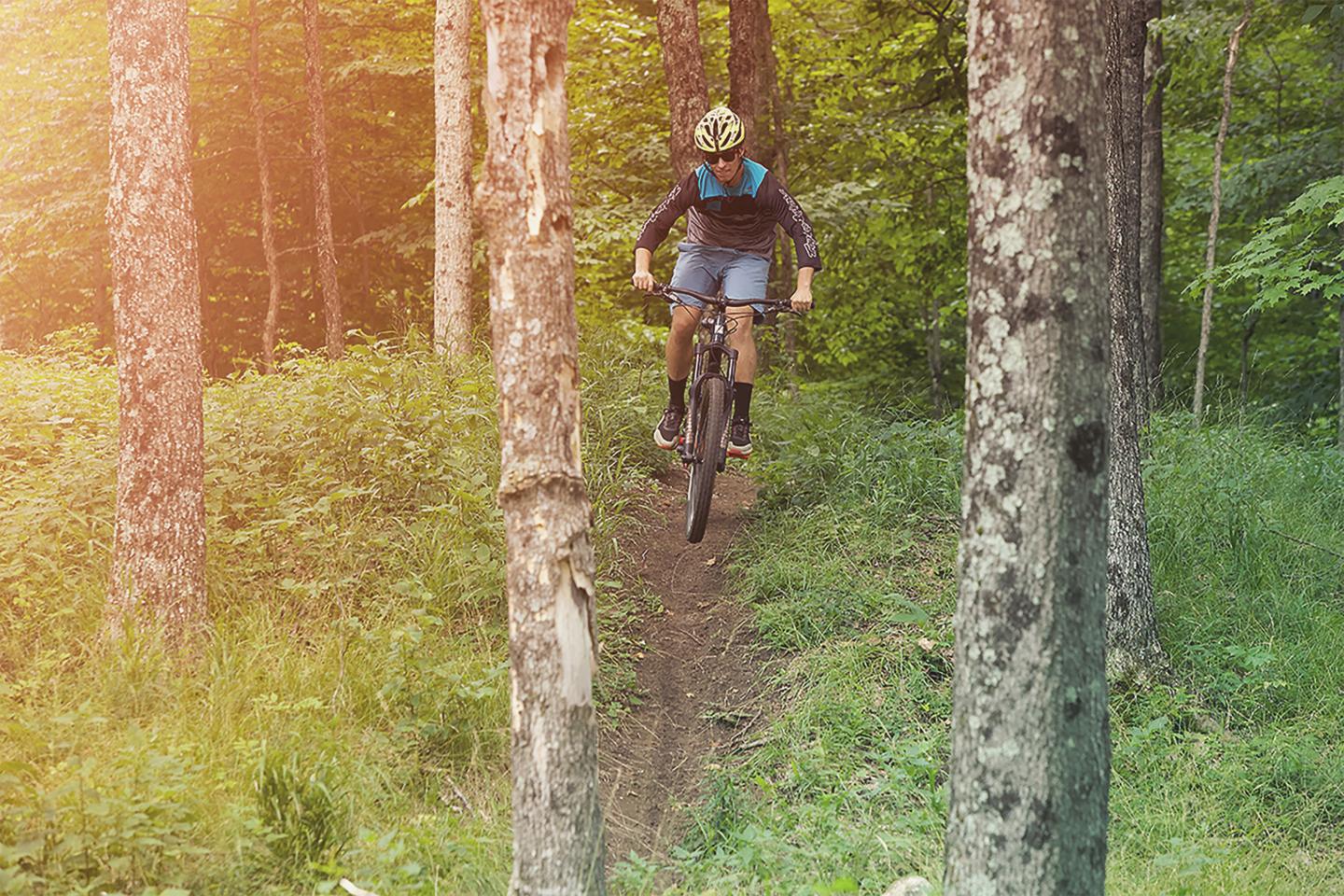 Saskadena Six Trails
Get your downhill fix, while earning your berms! By way of pedal power, you'll find flowy tracks, progressive terrain, and features for everyone on the trails at Saskadena Six. Our uphill routes range from easy ascents to challenging climbs.
The trails are free to use, please respect all other users and adhere to all posted policies.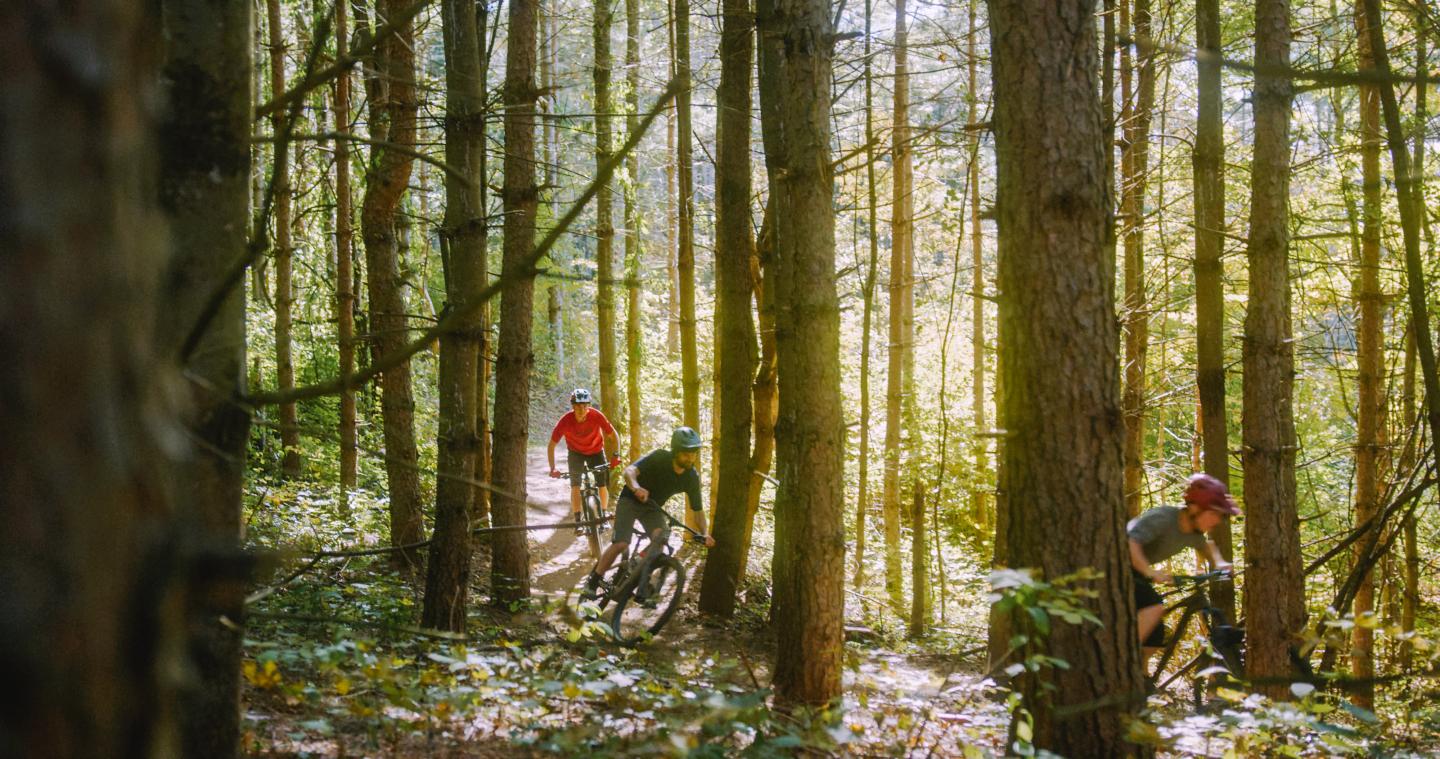 Mt. Peg Trails
A combination of New England single track and buffed-out freeride trails, this trail system is perfect for an epic enduro-style ride. Our signature trails boast over 2 miles of fast and flowing descents, and everything is accessible right from the village.
The trails on Mt. Peg are free to use, please respect other users and adhere to all posted policies.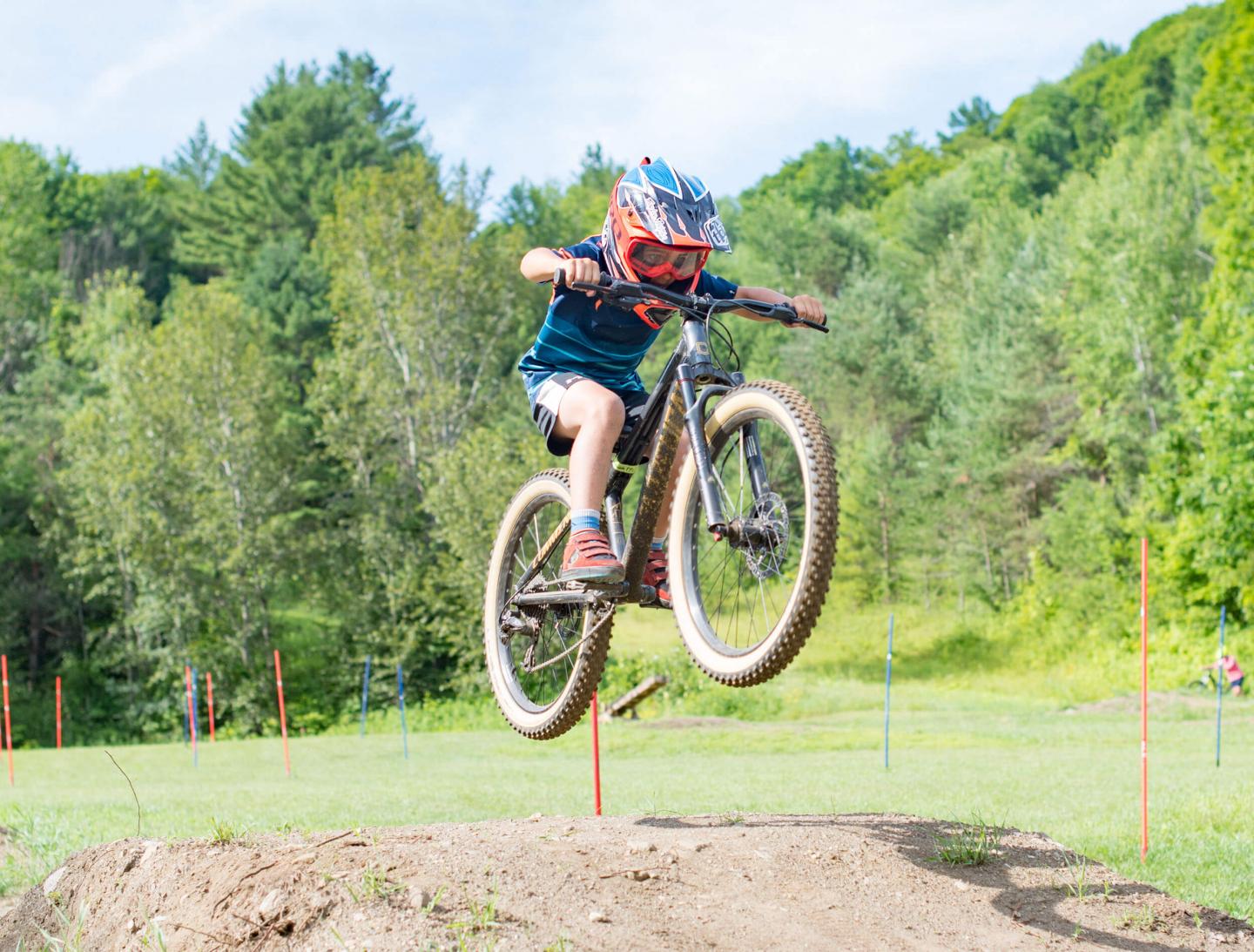 Knox Meadow Skills Park
Find our skills park at the base of Mt. Peg in the Knox Meadow! All level riders will have fun on log ladders, jumps, skinnies, and more. Play on our natural and man-made features to gain balance and improve your bike handling, while trying new tricks! There is NOT a Skills Area at Saskadena Six.
The skills park is free to use, please respect all other riders and adhere to all posted policies.
Equipment Rentals
Our rental fleet includes adult and youth-sized Full Suspension Rocky Mountain and Kona XC and Enduro mountain bikes. Rentals are available from the Woodstock Inn & Resort's Activity Center, located just behind the Main Inn. We provide bike delivery and pick-up service to the Mt. Peg and Saskadena Six trail networks with a prior reservation.
Contact the Activity Center:
recreation@woodstockinn.com
802-457-5530
Mountain Bike Rentals
|   | 3-Hour* | Full Day |
| --- | --- | --- |
| 24" Bike or Smaller | $39 | $49 |
| 26" Bike or Larger | $59 | $79 |
Call 802-457-5530 or reserve your rentals online!
|   | Daily Fee |
| --- | --- |
| Helmet Only | $15 |
*3-Hour rental sessions can be 9am-12pm or 1pm-4pm.
Helmet included with all rentals. Rentals based on availability. 
Ask about our local partners for e-bike and other bike rentals!
Mountain Bike Trail Maps
Please adhere to all policies and posted rules and most importantly, HAVE FUN!