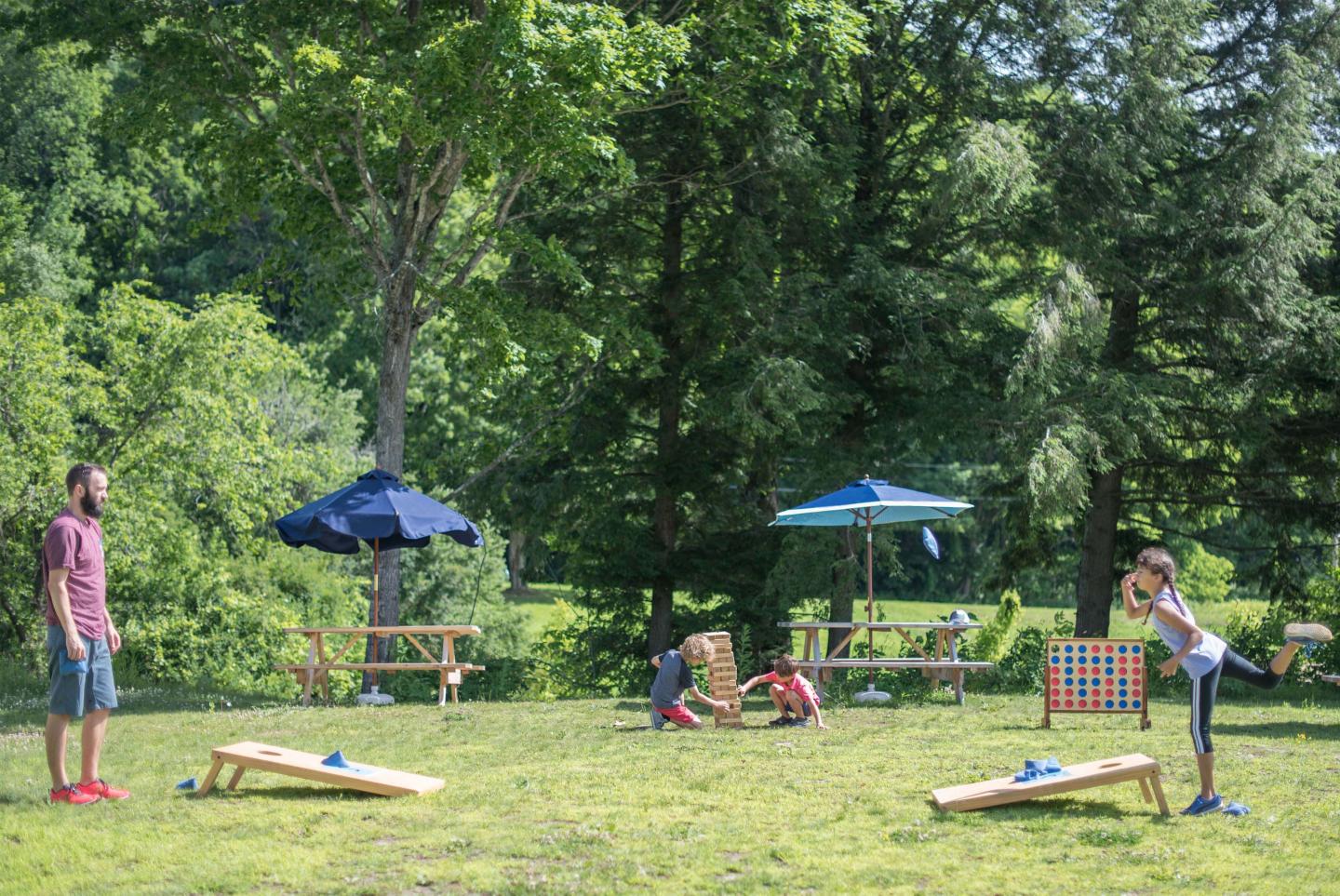 Saskadena Six has your summer adventure! From biking and hiking to summer camps and programs, we offer a purely Vermont outdoor experience for everyone.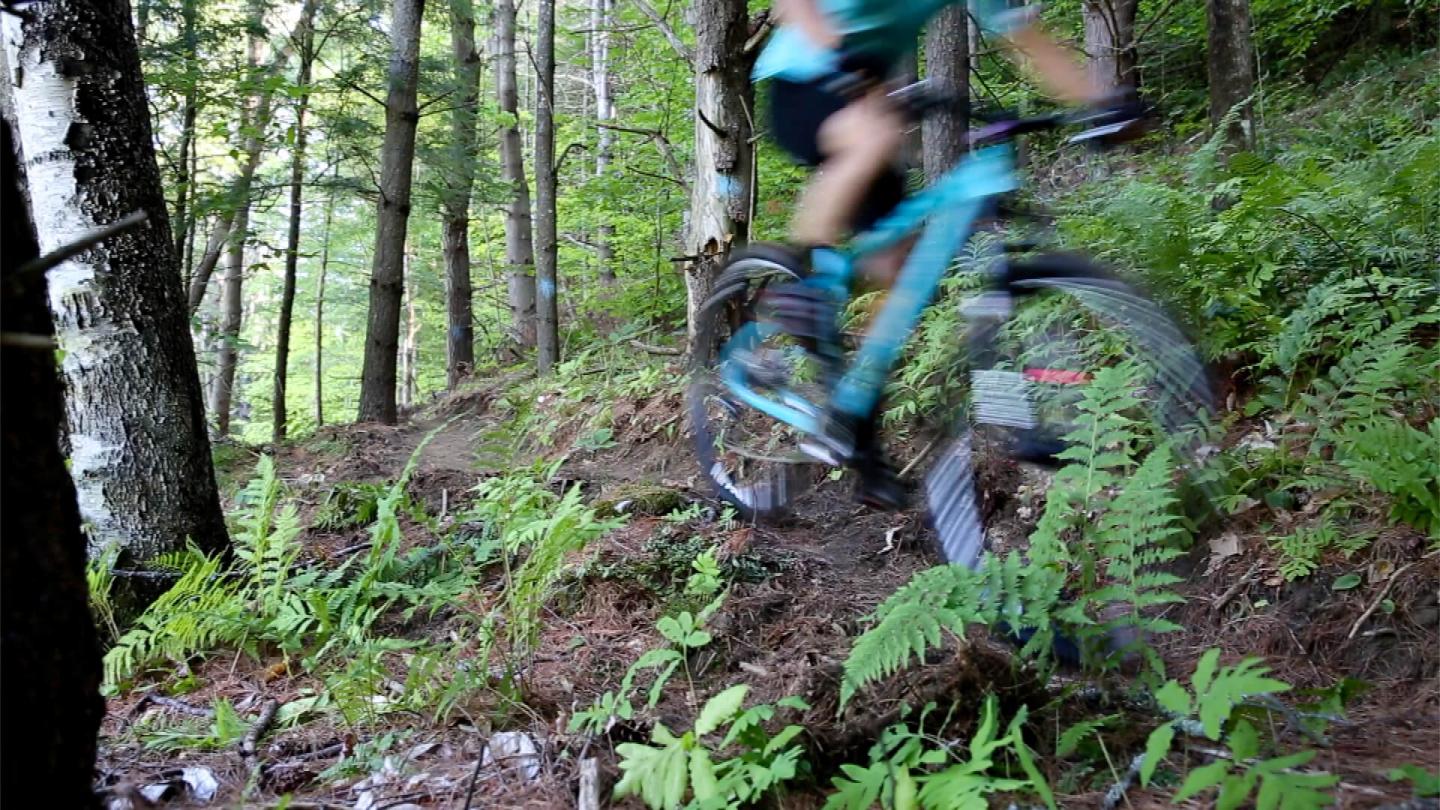 Mountain Biking
Saskadena Six and the Mt. Peg trail network host miles of mountain bike trails in Woodstock and South Pomfret. Our pedal-power tracks and Knox Meadow Skills Park offer varied terrain for all abilities. Rentals available.
Fly-Fishing
Whether you're an experienced angler or have never fished before, our Orvis Endorsed Guides are excited to show you their favorite techniques and fishing spots. We offer lessons and fly-fishing trips for all abilities! Wade into Vermont's beautiful brooks, streams, and rivers, stay afloat in our River Raft, or venture to a nearby stocked pond as you cast for trout from our Clackacraft drift boat and enjoy the Vermont scenery.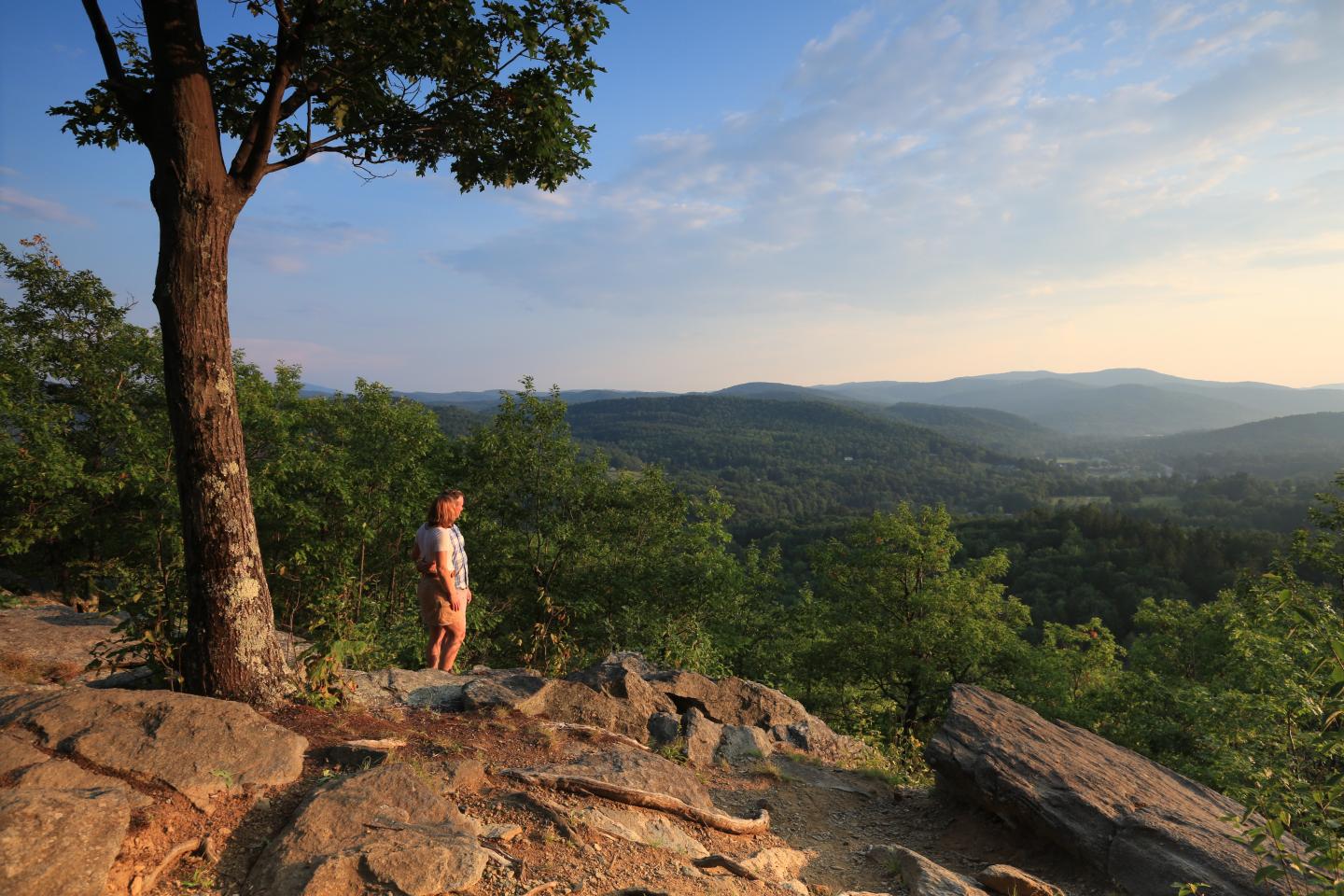 Hiking
Local summits of Mount Peg, Mount Tom, and of course, Saskadena Six offer unparalleled views of the Woodstock area. Step outside the Woodstock Inn & Resort to choose from more than 60 miles of interconnected trails and pathways that wind through the Woodstock Village, nearby meadows and woodlands, scenic vistas, and rural countrysides. For a historic walking tour of Woodstock's past, stroll the 20+ miles of colonial carriage roads as they wander through the Marsh-Billings-Rockefeller National Historical Park.
Fall Foliage at Saskadena Six
Enjoy the scenic views from our mountain by way of hiking and biking to the peak! Our trails are open and free to use, please respect other users and adhere to all posted policies. Scenic Chairlift Rides are not typically offered.
Another favorite way to see fall foliage in the Woodstock area is by taking a Fly Fishing excursion. Fall is a great time to fish as the rivers and streams have cooled off and you can sightsee while spending a day on the water!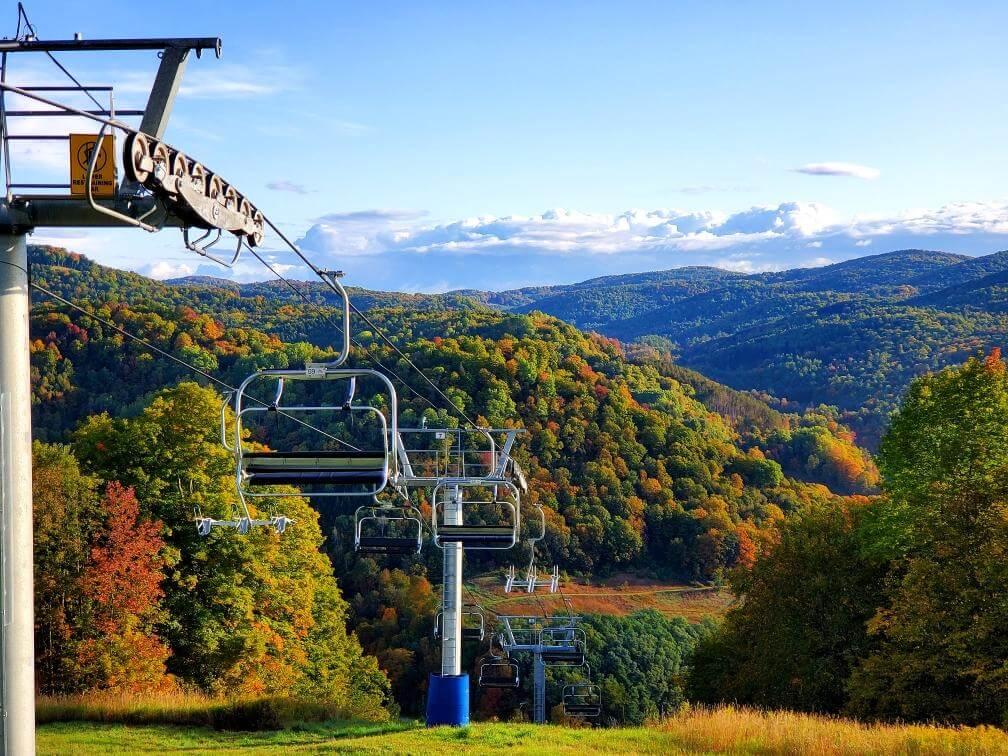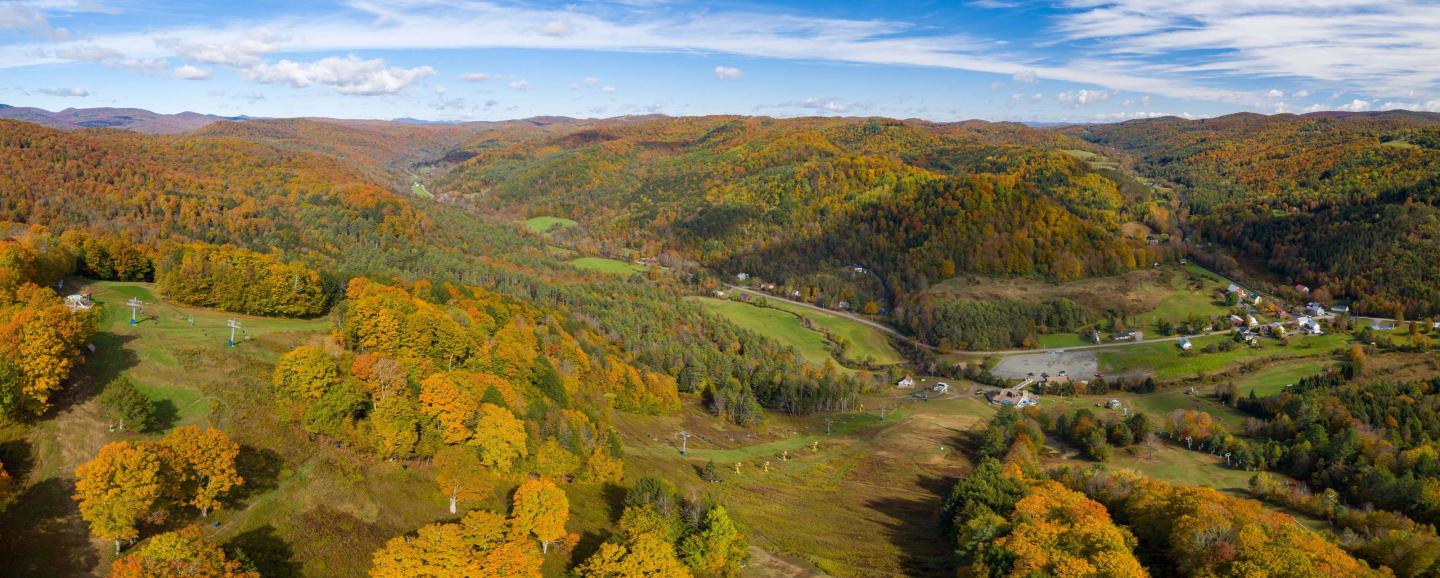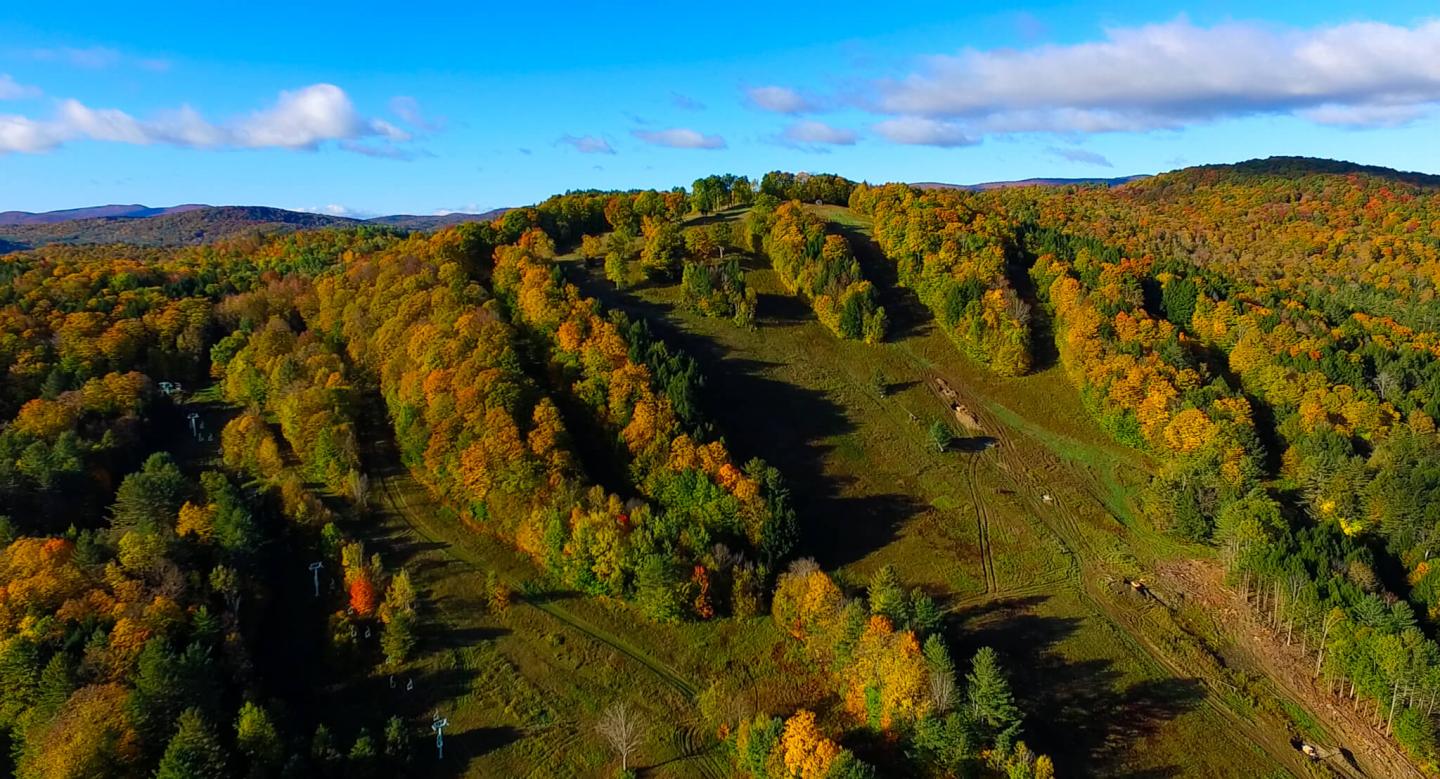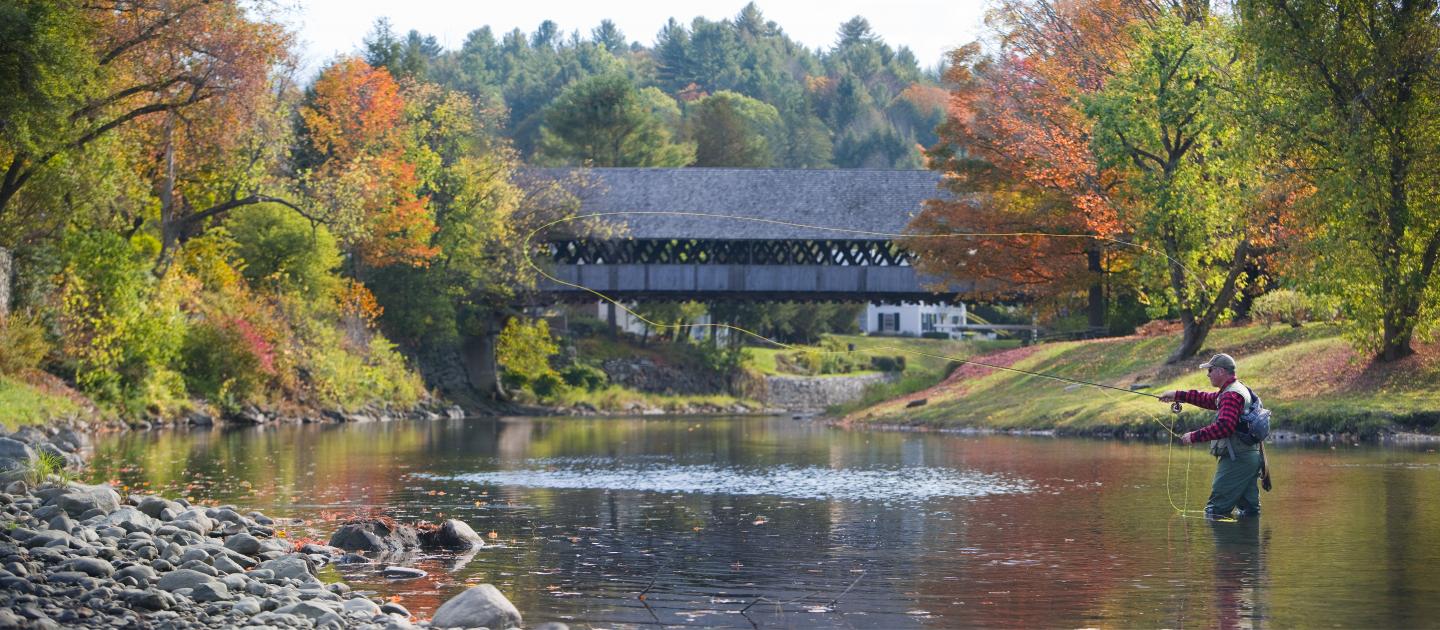 Summer Activities at the Woodstock Inn & Resort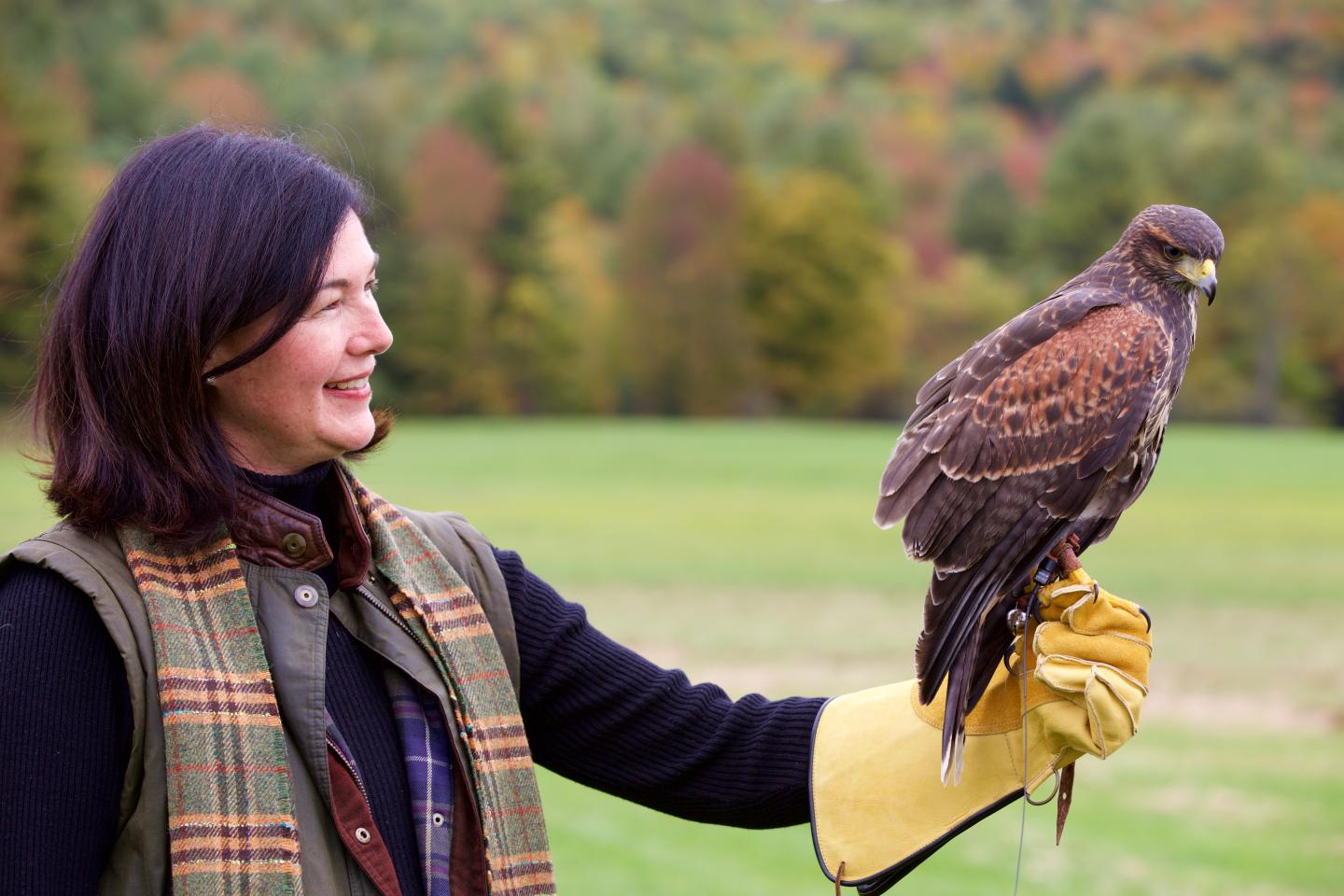 New England Falconry
New England Falconry has partnered with the Woodstock Inn & Resort to provide an exciting new guest experience at the resort's falconry center in Woodstock, Vermont. New England Falconry's staff includes professional falconers who provide guests with a wealth of knowledge of this ancient pastime and an interactive hands-on encounter with these magnificent birds of prey. This ancient sport of kings has been in existence for over 4,000 years, and it is both fascinating and exciting for individuals and the entire family. The content of the sessions will include details about raptor adaptations, conservation, and history of falconry as well as free flying sessions with Harris's hawks.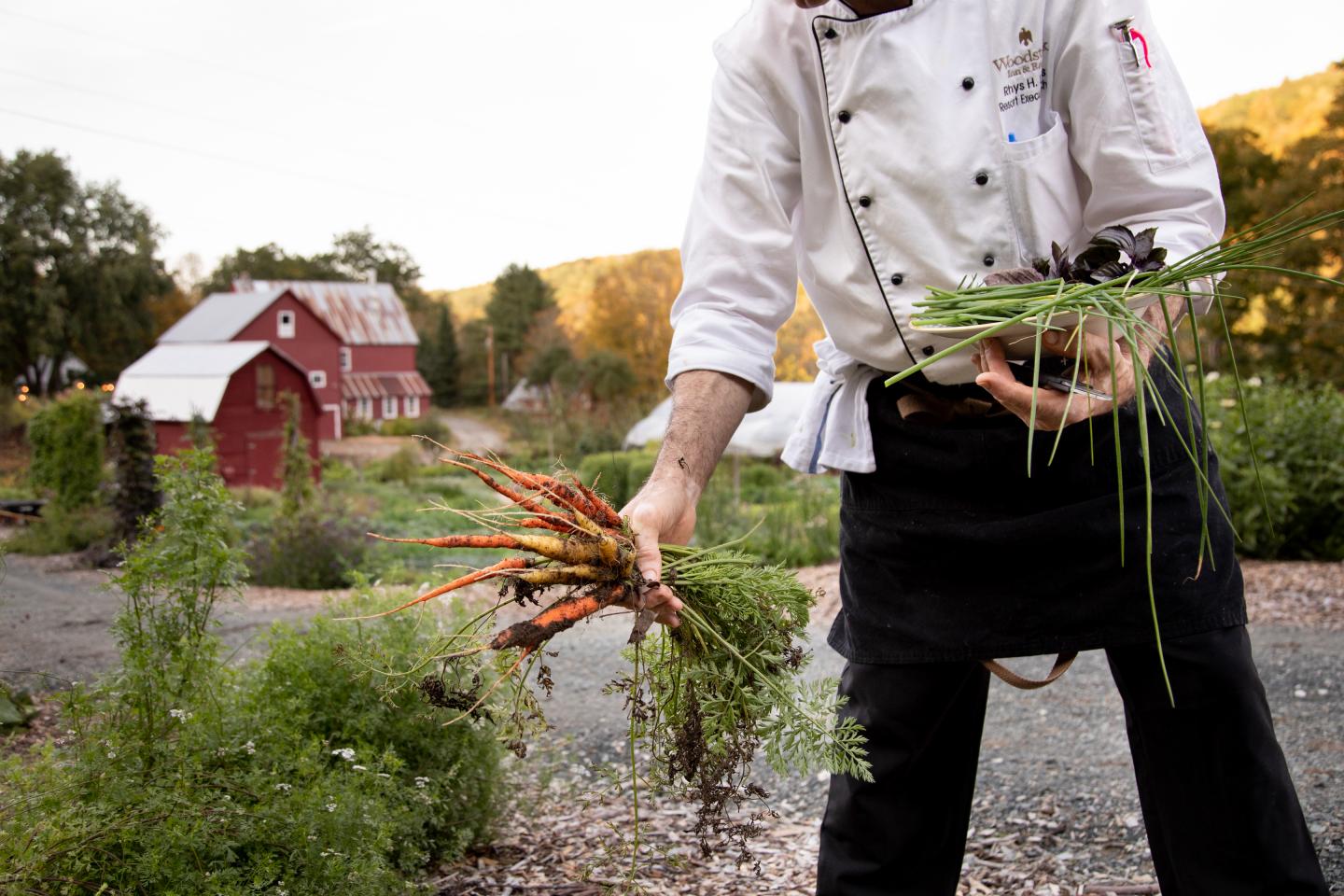 Kelly Way Gardens
Kelly Way Gardens is a farm-to-table program started from scratch, providing the Woodstock Inn & Resort with an on-site holistic food supply straight from the ground. We specialize in unique and heirloom varieties and provide culinary inspiration to our chefs. The organic garden is tended by master gardener Benjamin Pauly, with produce picked daily and delivered to the culinary team while still warm from the sun. Explore the Red Barns at Kelly Way Gardens which are home to our spectacular culinary garden studios which offers mouthwatering culinary events and engaging cooking & garden classes.Please stop on by to enjoy the vivid sights, tastes and smells of the gardens, while chatting with the gardeners in the field. Moseying encouraged.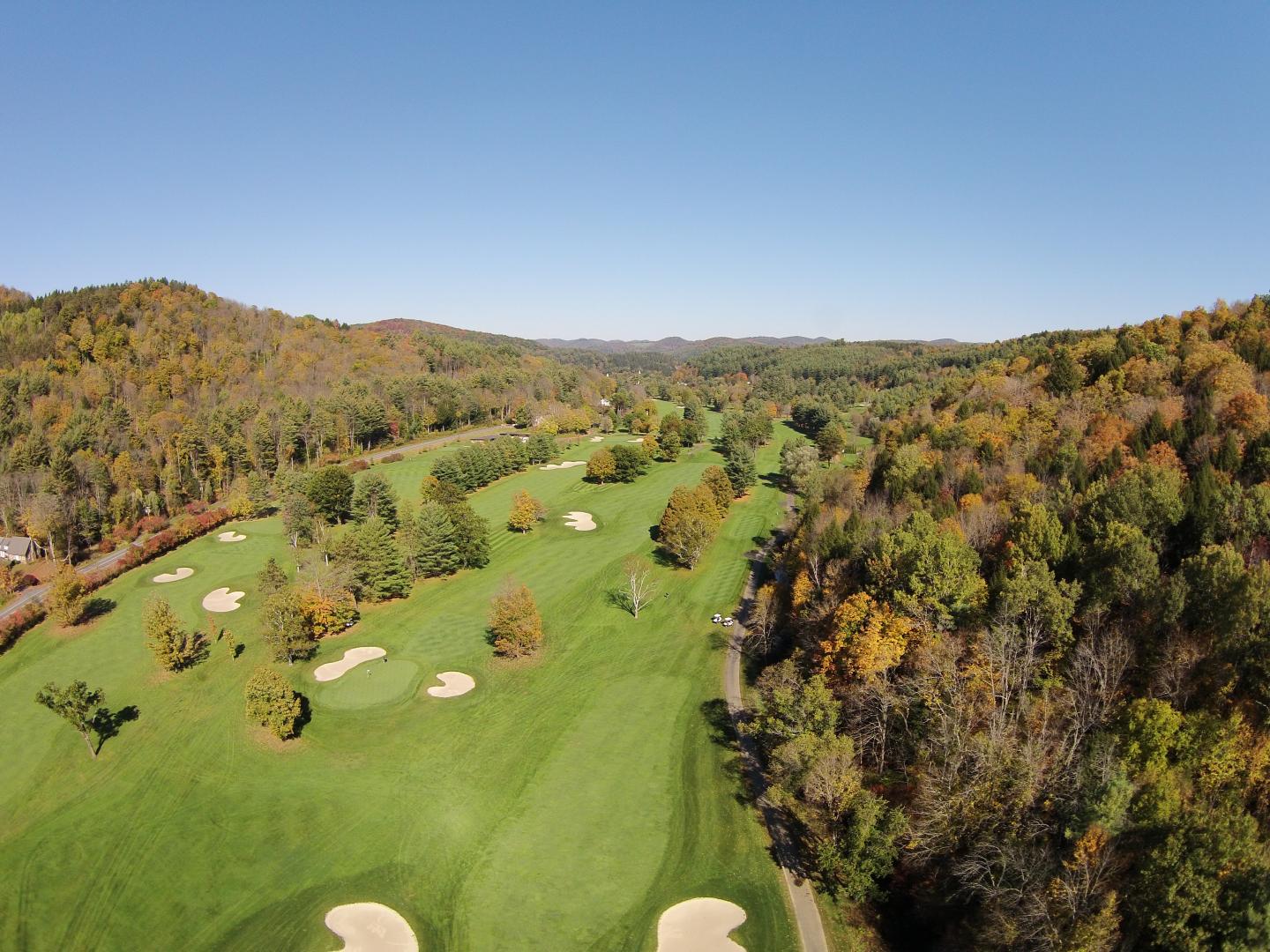 Woodstock Country Club
Named by Golf Advisor as the #3 Top Golf Course in New England, #7 for Golf Conditions in the U.S., and #3 Friendliest Staff in the U.S., you will enjoy one of the best golf experiences in the country. Designed by Robert Trent Jones, Sr., the Woodstock Country Club is a challenging, 18-hole masterpiece surrounded by lush hillsides and unspoiled Vermont landscapes. Test your swing at our driving range, then head out and enjoy a round, followed by lunch at our Fairway Grill.  Or stop into our Pro Shop and find the best equipment and clothing in the game. We look forward to seeing you on the links.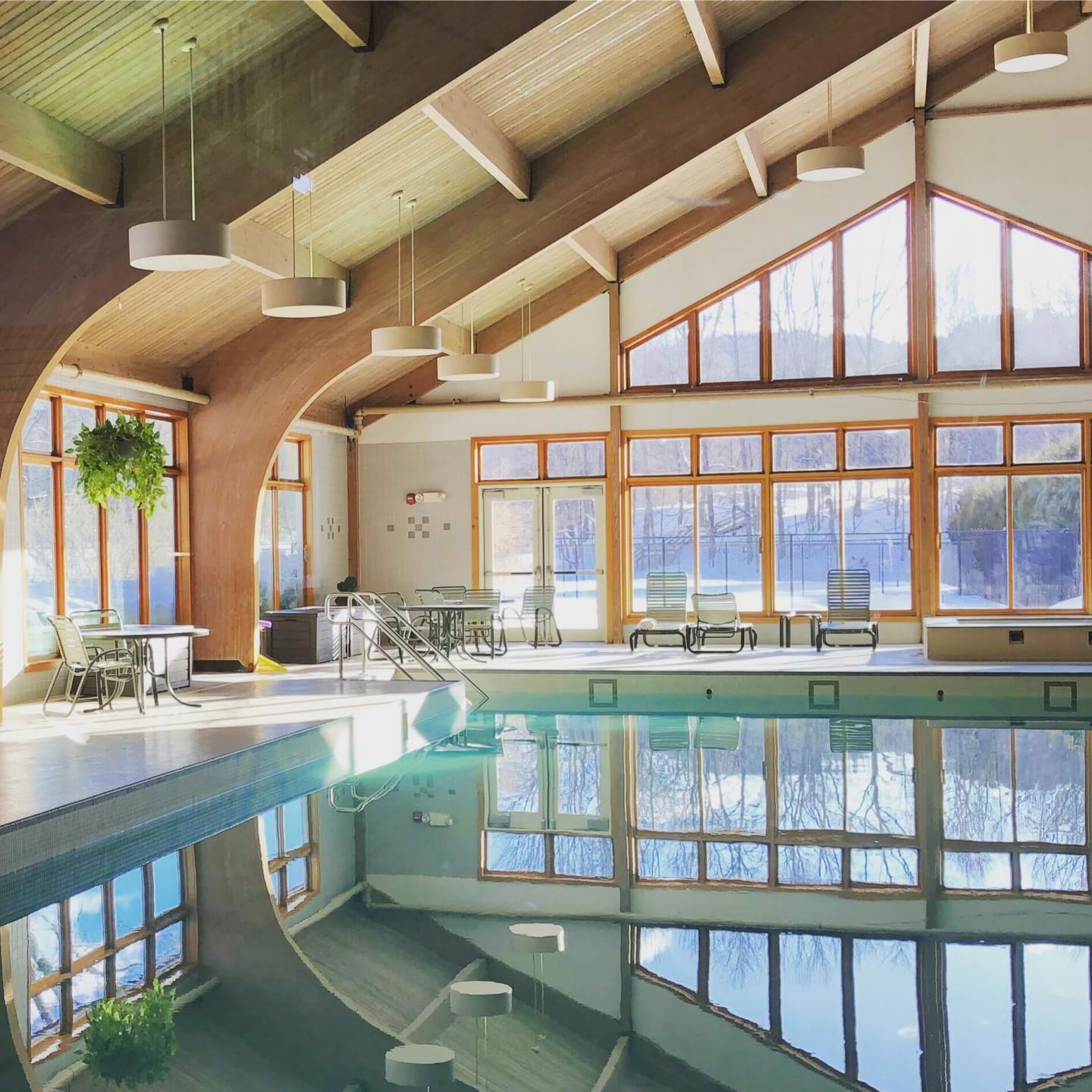 Woodstock Athletic Club
The Woodstock Athletic Club at Woodstock Inn & Resort is the area's premier facility for health and recreation. Named New England's Best racquet and fitness facility in 2013 by the United States Professional Tennis Association,the Woodstock Athletic Club is pleased to offer all the amenities one needs to stay fit and active. The club offers lessons from USPTA-certified instructors, court rentals, racquetball, swimming, cardio equipment, a movement studio, outdoor trails, fitness and yoga classes, and an indoor pool, sauna and a whirlpool. 42,000 sq feet of wellness for you to enjoy.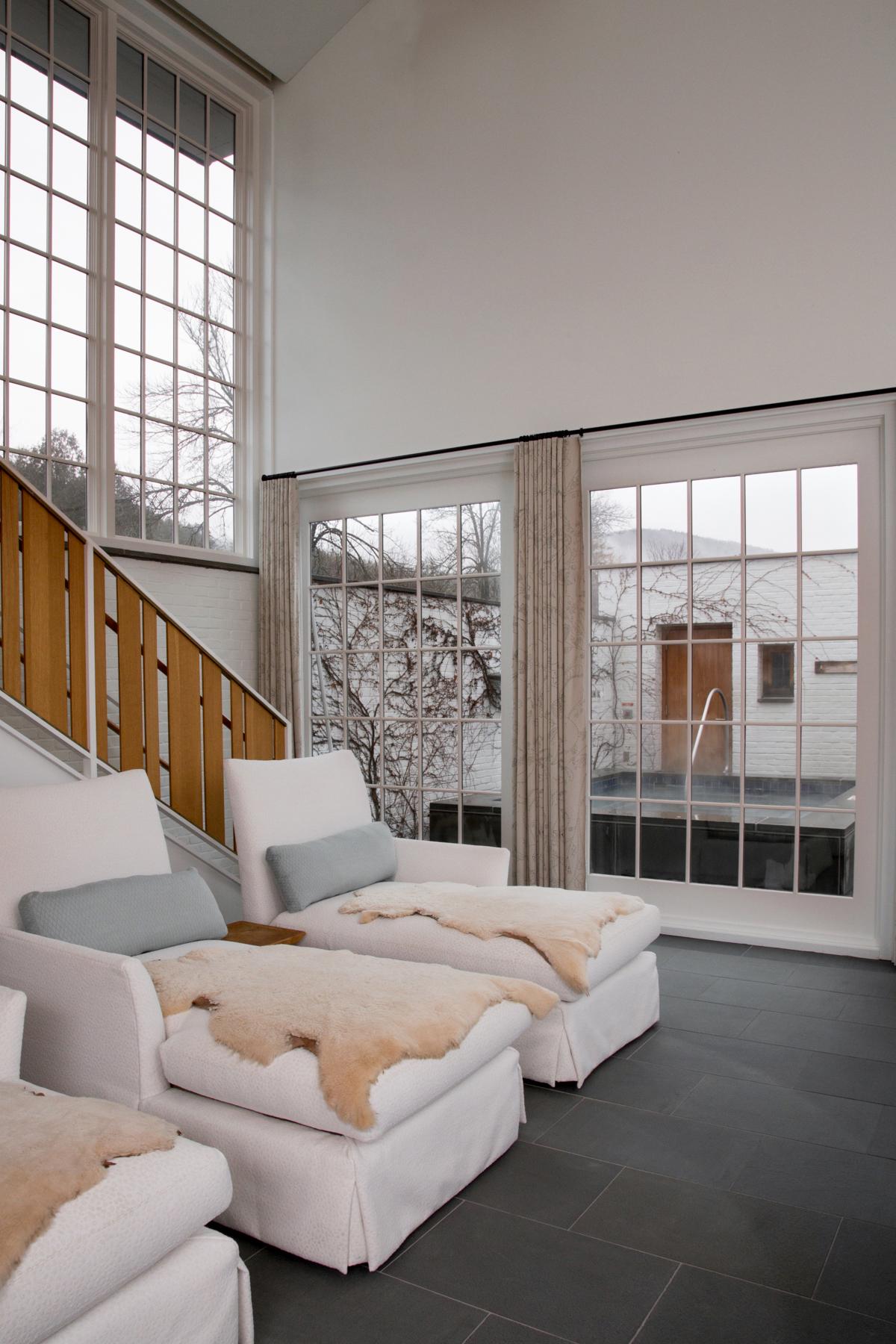 The Spa
Restore your mind and body and connect with nature through organic products and unique seasonal treatments that capture the essence of Vermont. One of the newest spas in New England, The Spa at the Woodstock Inn & Resort boasts a 10,000 square foot, LEED-certified and Forbes 4 star-rated facility featuring 10 treatment rooms, a spa boutique and locally sourced products. Embrace comfort and tranquility with natural light, fresh native flora and Vermont-inspired treatments reflecting the changing seasons.