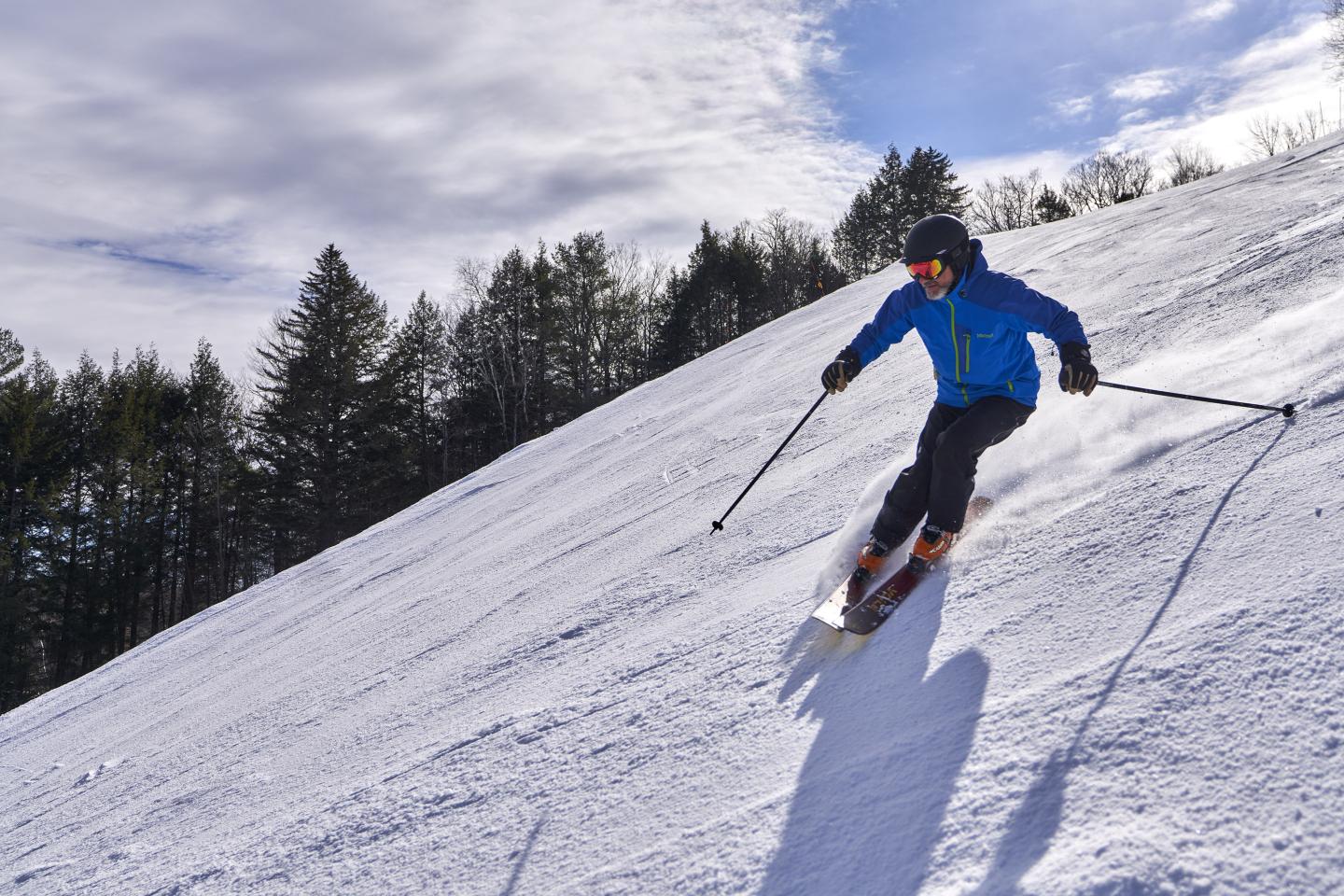 Discover the spirit of skiing at authentic, independent resorts.
This is the largest collective ski pass in the world, offering more resorts than the IKON or EPIC passes.  With the Indy Pass, you get two free lift tickets to EACH of over 100 resorts, totaling in more than 200 days of skiing and riding. They've even added Cross-Country ski resorts! It's the best multi-resort pass value on the planet.
The Indy AddOn Pass
Up to 30% Discount for Unrestricted Season Pass Holders
Turn your season pass into a travel pass and explore 100+ independent, authentic Indy Resorts across the US and Canada.
The Indy AddOn Pass is deeply discounted for Indy Resort Partners' Unrestricted Season Pass holders including staff, instructors and ski patrollers. It gives you two days at each of the 100+ Indy resorts plus a third day at up to 25% off. The Indy AddOn pass won't work at your home resort (since you already have a straight-to-lift pass) and can be a great addition to your winter adventures. 
Purchase your AddOn Base or Plus Pass online at indyskipass.com and upload a photo of your pass or your receipt from your UNRESTRICTED/UNLIMITED season pass. Once the Indy Team has verified it, your pass will be active and ready to go for the winter season.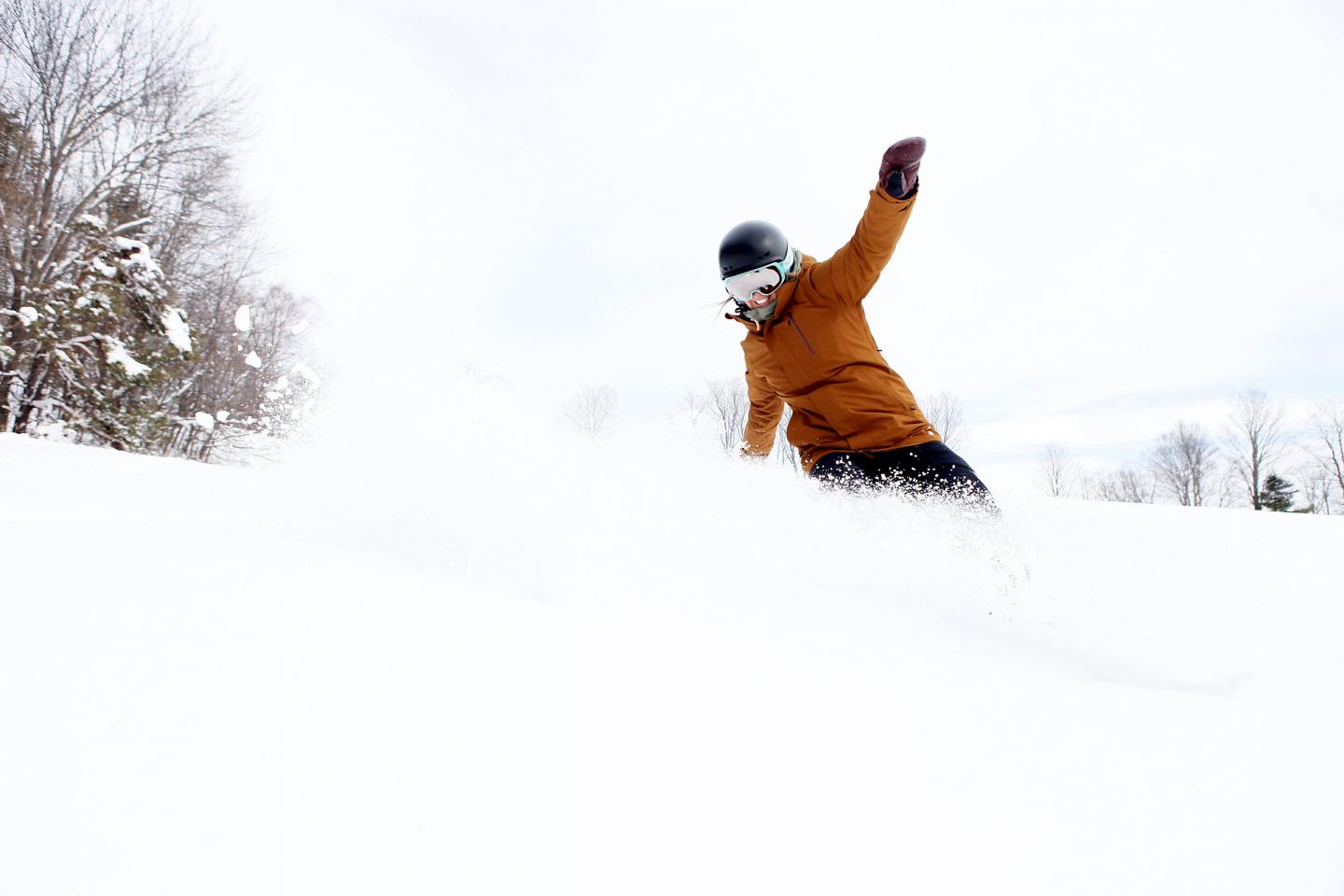 Join the Indy Revolution!
100+ Authentic Resorts | 200+ Days of Skiing and Riding
Join the revolution and receive:
Two free days at each partner resort in the US, Canada, and Japan
One additional discounted lift ticket for 25% off at each Indy Resort after two free redemptions are used
2 Trail Passes at Indy Cross-Country Ski Resorts
Follow the #IndyRevolution on Facebook and Instagram @Indyskipass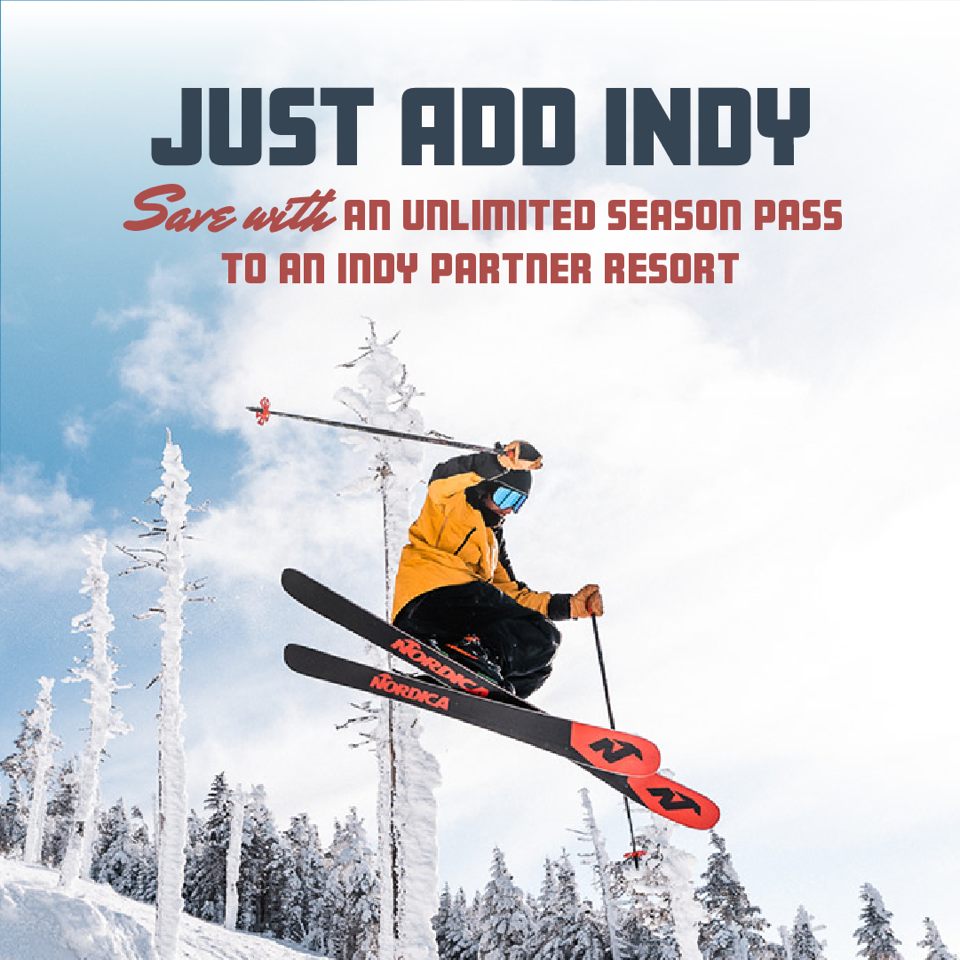 MORE SNOW FOR YOUR DOUGH
ADD AN INDY PASS TO YOUR SASKADENA SIX SEASON PASS! 
Just select your AddOn pass on the Indy Pass website (Saskadena Six Season Pass verification is required). 
Indy Pass resorts are independently owned and offer an authentic, uncrowded mountain experience. Where the powder isn't tracked out by 10am and kids are comfortable riding on their own. Where ski area owners work alongside frontline staff to provide a welcoming environment for beginners and experts alike. Locally, this pass includes 2 free tickets to Jay Peak, Bolton Valley, Magic, Pats Peak, Cannon Mountain, Greek Peak, Catamount, Mohawk, and Berkshire East! That's a lot of days to play nearby!